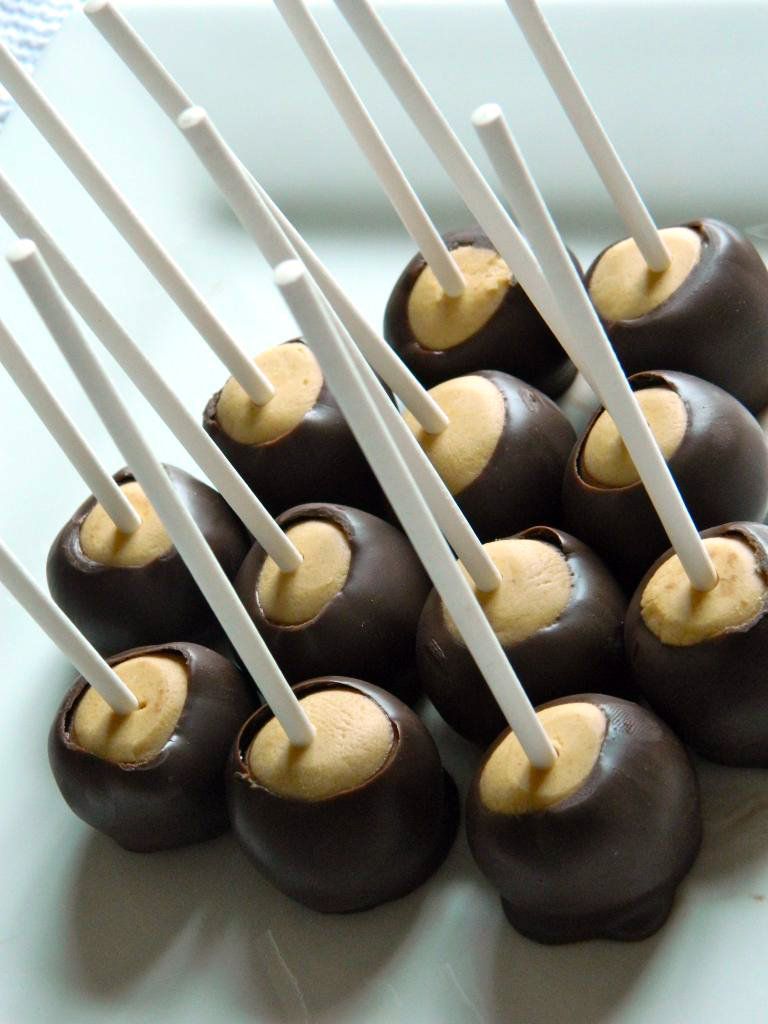 Beat Michigan Week is finally here. Around this time of year, everything else takes a backseat, and only one thing matters in Columbus, Ohio: watching the Ohio State Buckeyes beat the stuffing out of the team from that state up north. You can feel it in the air-- whether you're on campus or elsewhere in the world. It's a wonderful feeling to be able to walk across the Oval and shout "O-H!" and have at least ten people answer with a resounding "I-O!" Around here, people show their school spirit by making buckeyes, chocolate-dipped peanut butter confections that resemble our state tree, The Buckeye Tree.
But here's the thing-- I absolutely hate peanut butter and chocolate.
I love chocolate, but I'm also apart of the rare, maybe 5%, group of humans that does not like to mix my chocolate with peanut butter. Don't get me wrong, I think it has potential, and I have had a few good experiences, but the ratio of peanut butter to chocolate is always uneven, and it spoils it for me. My boyfriend, Avi, however, loves them. You know the phrase "What would you do for a Klondike bar?" Switch "Klondike bar" for "Buckeye", and there's about nothing he wouldn't do. It really shouldn't surprise me since he's the most die-hard Buckeye fan that I know of, but I still have a hard time understanding Avi's fascination with these treats.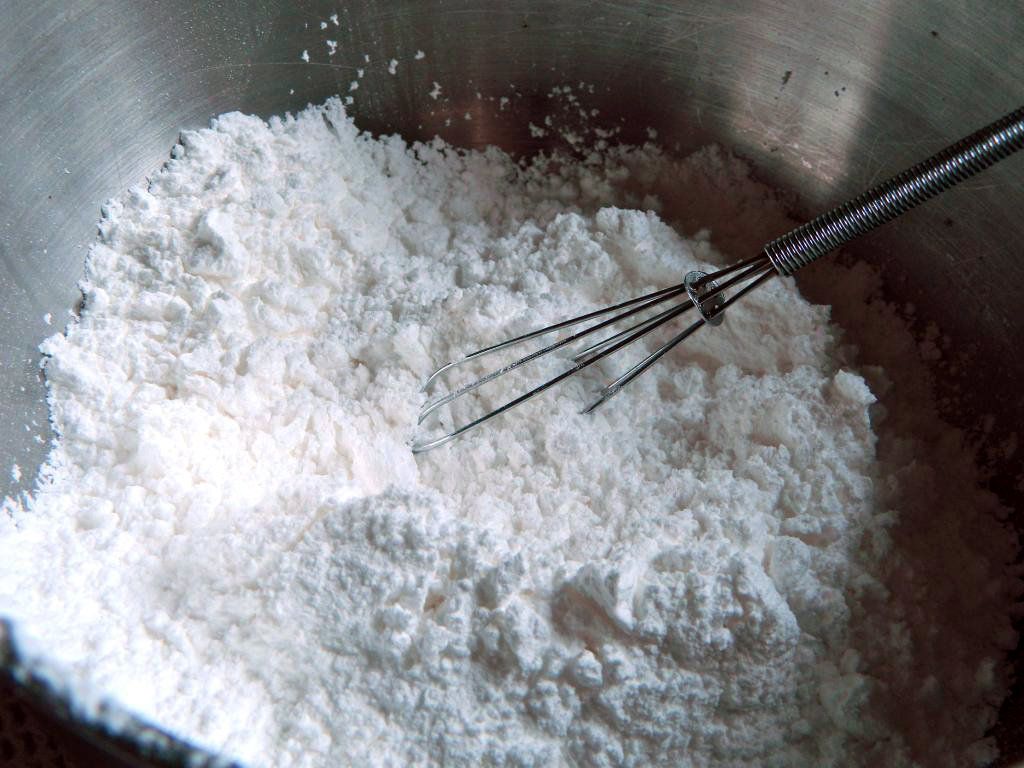 For weeks, he begged me to make buckeyes. And for weeks, I told him that hell would sooner freeze over before I would make them in my kitchen. But, time passed, and he wore me down, and -- well -- the things you do for love.... So, up until a few weeks ago, the girl that vowed she would never,
ever
, made a chocolate and peanut butter dessert in her life, made buckeyes.
So, to celebrate this wonderful week dedicated to putting that school up north in their place, I'm going for round 2. Wish me luck.
You'll Need:
a pinch of salt
1 pound of butter or margarine (I prefer to use butter), melted and cooled
2 pounds of confectioner's sugar
1 pound of creamy peanut butter
a hint of vanilla extract
12 ounces dark chocolate (60%-72%) coarsely chopped
Directions:
In the bowl of an electric mixer, or using a hand mixer, combine the peanut butter and butter. Add the smallest bit of vanilla extract and just a pinch of salt and continue to beat, about 10 seconds, until combined.
Turn the mixer on the lowest setting and slowly pour the confectioner's sugar into the mix. When it has stopped floating off everywhere, increase the mixer speed until all of the ingredients are well combined.
The mixture will be sturdy and just a little dry, which is perfect for shaping the balls. Set the bowl into the fridge to chill while you prepare the chocolate coating.
Melt the chocolate in a double boiler, stirring until completely smooth. (Alternatively you can use a microwave, stirring the mixture in 30 then 10 second increments.) Let the coating cool to tepid (90-100 degrees) while you shape the peanut butter balls. **For a thicker coating, let the chocolate cool to a little less then 100 degrees**
Line a baking sheet with parchment paper. Use a melon baller or small ice cream scoop to scoop out the peanut butter mixture. Then, use your (clean) hands to form it into a ball. Place the balls on the baking sheet until all of the batter is gone.
Use a skewer, fork end, or toothpick to dip the balls into the chocolate mixture. Roll it around until most of the ball is covered, leaving a small circle of peanut butter peeking through at the top.
Place the dipped balls back on the backing sheet, making sure that they do not touch one another. Repeat with the remaining balls until finished.
Chill the buckeyes in the refrigerator until firm, about 30 minutes.
I tasted a few of them, just to prove to myself that I really didn't like Buckeyes. I don't.
And believe me-- I tasted
more
than
a few.
Follow my blog with Bloglovin